Cypher punk code hacking data hunting – human body the final frontier.
Produced by Shu Lea Cheang, Jürgen Brüning Filmproduktion and AMARD BIRD Films.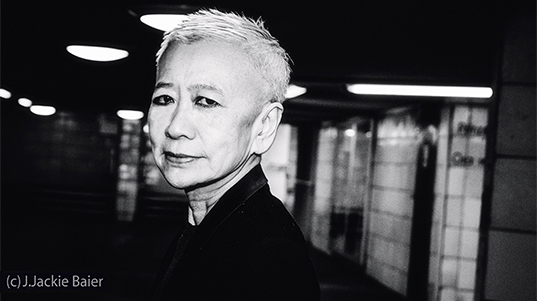 Taiwanese-American director Shu Lea Cheang is best known for her 2000 cult smash I.K.U. in which sensual cyborgs fuck for information and pleasure. The film, heavily influenced by Blade Runner, is perhaps the first cyperpunk movie to radically explore the possibilities of cybernetic sexualities. The pioneer in the field of media art embraced internet and hacking culture early on, recognizing both its capacity to enslave as well as liberate, mixing that with queer and sexually explicit imagery bringing something new to the cultural landscape. Cheang describes herself as both a "cyberhomesteader" and a "high-tech aborigine" hinting at meta-levels of not only her own life, but the worlds of her films.
Longtime collaborator of Bruce LaBruce (No Skin Off My Ass, The Raspberry Reich, Otto, L.A. Zombie), Brüning's production company has put out over 20 feature-length films and documentaries since 1987. Brüning curates several film festivals and founded the infamous Porn Film Festival Berlin in 2006, which hosts an annually increasing number of guests from all over the world.

The production company based in Berlin was founded by Paula Alamillo Rodriguez and Sonja Klümper. It focuses on projects with a critical gaze upon society and extraordinary characters. They support directors with a unique visual and narrative statement and promote women in all technical and creative positions. Their first feature film DESIRE WILL SET YOU FREE by Yony Leyser premiered 2015 in Montreal and had it german premiere at Filmfestival Max Ophüls. Together with Jürgen Brüning they produced in 2016 THE MISANDRISTS and ULRIKES BRAIN by Bruce LaBruce.